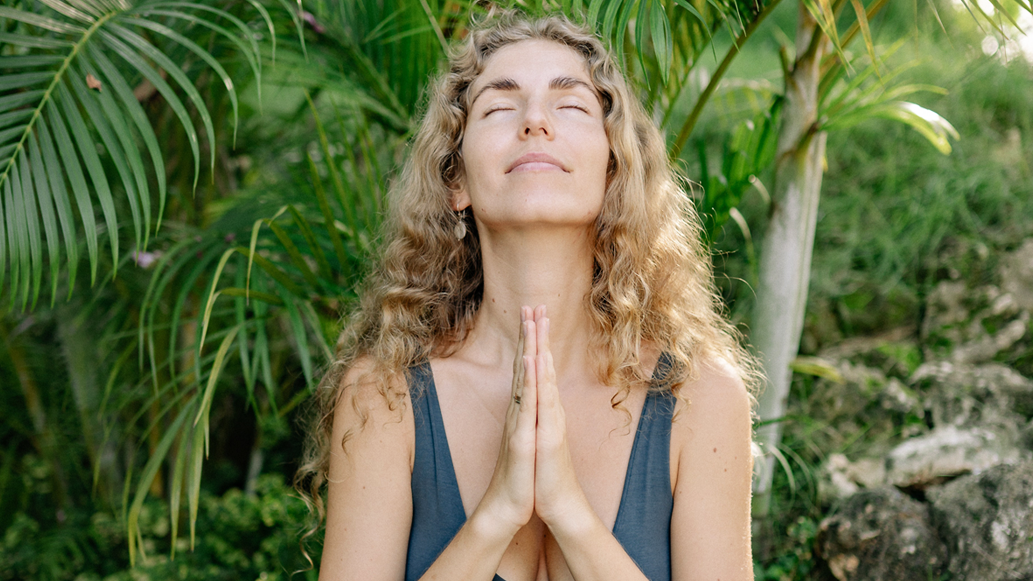 17-Day Hridaya Silent Meditation Retreat
abril 13, 2023 - mayo 1, 2023
Deepen your Heart Connection in Silent Contemplation 
The 17-Day Hridaya Silent Meditation Retreat is a unique immersive opportunity to practice silent contemplative meditation, a journey in which we will create the conditions for the revelation of the depths of the Spiritual Heart, our essential and ultimate nature.
This is an extended retreat in silent contemplation guided by Claudiu Vaduva, a Hridaya Yoga senior teacher, who has dedicated his life to spiritual matters inspiring many people along the path and whatever the topic he shares has a single-pointed direction: a journey towards our deepest essence, which he believes to be of utmost importance for humanity—that shift towards freedom.
Participating in this retreat is an opportunity for you to bring your practice to a new, more profound level, no matter if you are an advanced practitioner or you are exploring the depths of the meditation practice. Longer retreats create optimal conditions for you to experience deeper insights into Existence, Awareness, Bliss, Love, Compassion, and Freedom. 
The 17-Day Hridaya Silent Meditation Retreat is guided in English and begins with participation in a 10-Day Hridaya Silent Meditation Retreat. As the retreat progresses, the meditation sessions lengthen, the mind quiets, and the background of Stillness which is always present begins to reveal itself. 
The final seven days of the retreat bring special teachings and practices that Claudiu will share for the first time in this format. No previous meditation or yoga experience is required as this retreat is designed for beginners and advanced practitioners. To participate in this journey, all you need is the aspiration to spend 17 days in silence connecting with your inner self. 
This retreat is open to everyone who has the aspiration to connect with the deepest truth, and even though this retreat doesn't require prior experience,  if you don't have experience with meditation retreats, we encourage you to begin with a 10-day retreat.
The 17-Day Hridaya Silent Meditation Retreat Schedule Includes:
Meditation sessions

Hridaya Hatha Yoga practice 

Practical advice for going deeper into meditation

Inspiring lectures on fundamental spiritual topics

A Q&A session (with written questions)

Time to rest and contemplation
Pricing and Registration 
The 17-Day Hridaya Silent Meditation Retreat is offered once annually at Shamblante, and this retreat is presented in English. 
Book Now 
The retreat price includes accommodation, meals, and teachings. Please choose the prices and accommodation types available for this retreat.
The course begins the morning after the date of arrival and ends the evening before departure.
Check-in is available from 09:00 to 15:30 on arrival day. Please plan to arrive in time to get settled into your accommodations before the Orientation Session, which is at 17:00.
It is not possible to join the retreat after 7:00 am on the first day. 
Please read our Payment, Refund, and Amendment Guidelines 
Schedule
7:00 – 9:00 am Meditation & Lectures
9:00–9:45 am Breakfast 
9:45–11:00 am Stasang
11:00 am–12:30 pm Hridaya Hatha Yoga 
12:30–1:00 pm Meditation
1:00–4:00 pm Lunch and break
4:00–6:30 pm Meditation & lectures
6:30–7:30 pm Personal practice and dinner
7:30–8:30 pm Q&A
8:30–~10:00 pm Satsang & Meditation (may go later depending on length of Q&A) 
The program includes:
Stay in the selected room.
Vegetarian meals.
Guide and academic program.
Precios:
Estándar Doble – MXN $60,300.00
Estándar Individual – MXN $81,900.00
Premium Doble – MXN $83,999.00
Premium Individual – MXN $105,999.00
Book now and get 20% off listed prices. Offer valid until 07/04/2023.