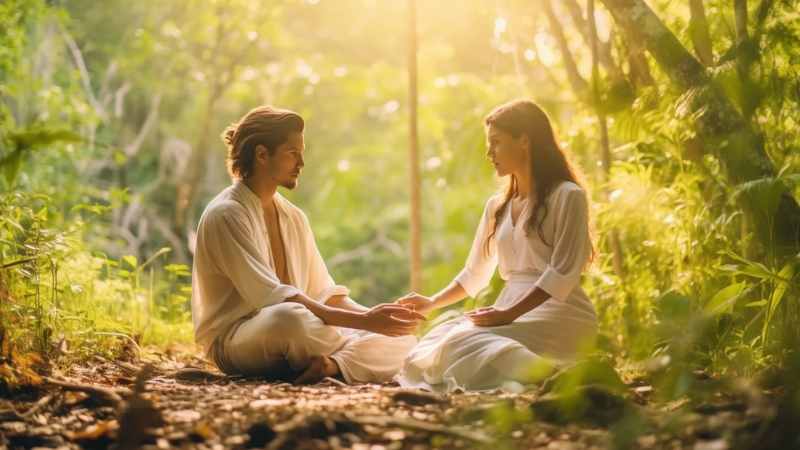 Yum Tantra Evolution Retreat
diciembre 28, 2023 - enero 3, 2024
7-day Journey to finding your authentic self
Enter into a safe space of self-discovery, healing, connection, vulnerability, intimacy and embodying your fullest self-expression, connecting with other amazing beings, and falling in love with yourself.
What will you learn?
Fall in love with your body.
Embody true inner power.
Release guilt, shame, and fear from your life.
Liberate your sexuality.
Discover new reservoirs of energy, joy, and pleasure.
Evolve to the next iteration of you.
Create the life of your dreams.
In Tantra, the answer is always you. You are the one you're looking for. You are the temple.  You are the love and bliss you seek. You are the creator of your life. You are the divine.

Harrison & Alisa Yum
Activity schedule
Arrival day: Dec 28th, 1pm
Departure day: Jan 3rd, 4pm
Daily activities
8:00 AM – 9:00 AM – Active Meditation
9:00 AM – 10:00 AM – Breakfast
10:00 AM – 1:00 PM – Practices
1:00 PM – 3:00 PM – Lunch
3:00 PM – 6:00 PM – Practices
6:00 PM – 8:00 PM – Dinner
8:00 PM – 10:00 PM – Practices
10:00 PM – 11:00 PM – Celebration & Connection