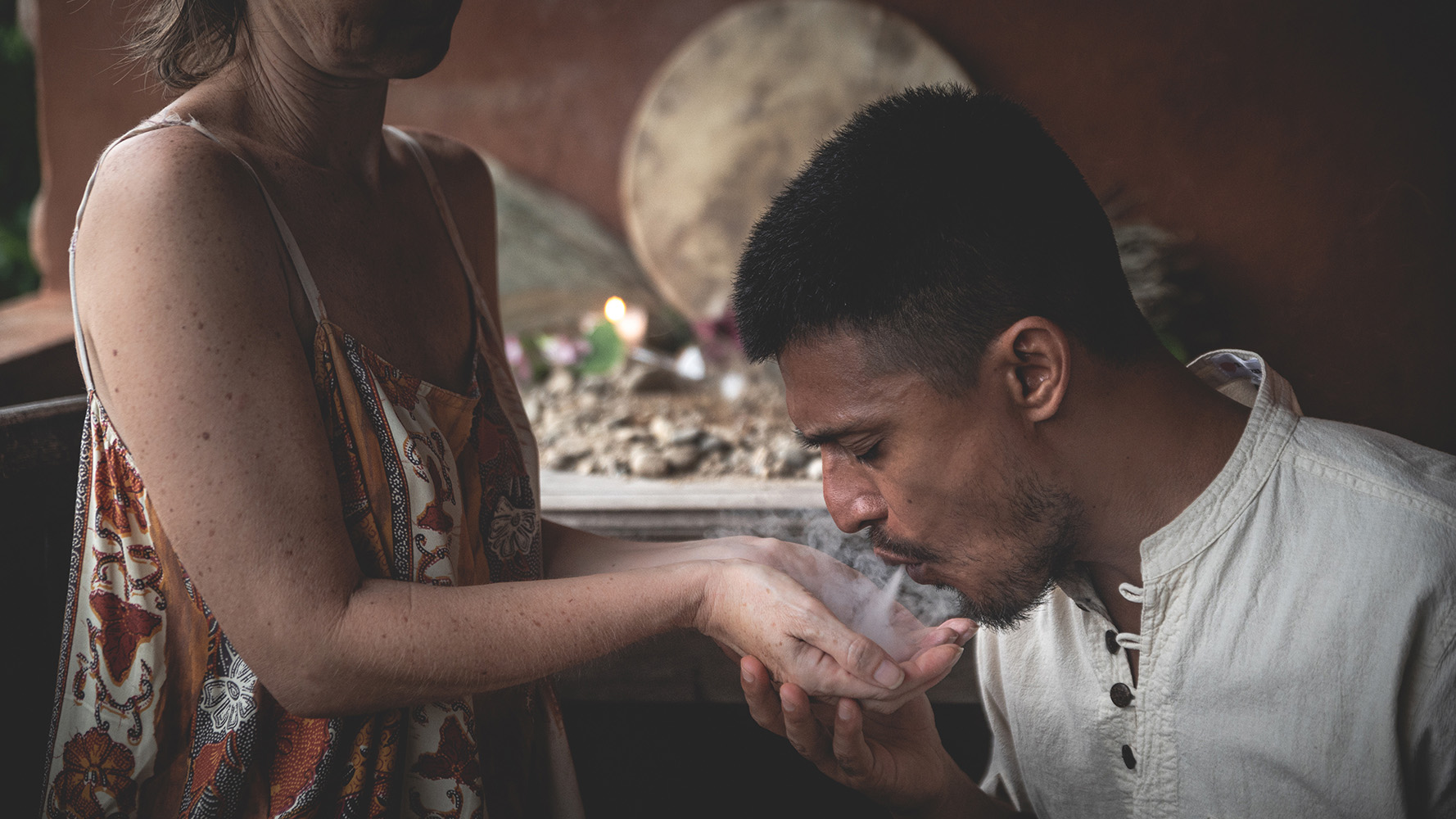 Retiro de Plantas Maestras (Dieta Peruano-Amazónica)/Master Plants Retreat (Peruvian-Amazonian Diet)
abril 15, 2023 - abril 23, 2023
A 7-day & 7-night retreat exploring the Peruvian-Amazonian Diet with Tobacco and Master Plants, in the tradition of the Mamancunawa Tobacco lineage./Un retiro de 7días y 7noches explorando la Dieta Peruano-Amazónica con Tabaco y Plantas Maestras, en la tradición del linaje Tabaquero Mamancunawa.
Master plants for healing and learning.
A diet of master plants, also called shamanic diet, is a traditional healing system, which involves the ingestion of plant remedies, which are specifically prepared to transmit healing, guidance and sacred knowledge.
In this way, master plants help us to discover the true essence of our being and to better understand the reality of the world we live in.
The healers of Amazonian plant medicine ingested master plants to heal themselves and others, as well as to acquire cosmic knowledge, so the diet of master plants is fundamental in learning shamanic medicine, as it allows us to develop a personal relationship with plants.
Master plants help to clear negative energy, ancestral karma and induce altered states of consciousness, involving insights and teachings from the plants. Lucid dreams, revealing messages with relevant personal significance, are also common.
In addition to Tobacco, this retreat will work with other plants, such as Ayahuma, Ajo Sacha, Pinon Colorado, Chiric Sanango, Bobinzana, Huaca Purana, Chuchuwasi, among others, each of which has different healing properties and knowledge, as well as diverse functions in the treatment of health problems, from somatic to those of energetic or spiritual origin.
Tobacco as a master plant and healing tool
Tobacco is one of the most widely used plants in the world. It is the main tool of Amazonian healers and one of the most sacred master plants. It is even considered the "father of all plants", as it represents all aspects of the Spirit.
Tobacco is a powerful purgative, with therapeutic benefits for body, mind, spirit and energy. On the physical level, it helps to cleanse the blood and respiratory system, as well as to alleviate parasitic diseases of the intestines and skin. On the mental level, it helps to focus and strengthen the mind, promoting balance and harmony, and allowing for the release of stuck emotions, cognitive tendencies and other problems.
The key power of tobacco is its ability to address spiritual and energetic dimensions. It also promotes the "awakening of the body-spirit" and releases energetic blockages, increasing the flow of energy within the body.
Tobacco gives us power, strength, mental clarity, groundedness and the ability to see things as they truly are. It is a medicine of the heart; we invite you to live with an open heart and discover the potential of your life through this retreat.
Prior to the beginning of the retreat, participants will have a consultation with Javier Sanhueza, who will determine the most appropriate and beneficial plants for each person. Once the registration to the retreat is made, the date and time for the consultation will be arranged.
Although the details of the dietary procedure may vary according to different purposes and healers, certain principles are common and generally involve a period of social, behavioral and dietary regimen (ingestion of plants under specific conditions and restrictions).
In addition, an important requirement for the development of this retreat is that the participants remain isolated, in silence, without having eye contact or exchanging words.
The diets will last 7 days and 7 nights and all will include tobacco, as it is the bridge that connects us with the spirit of the plants, enhances our connection and the benefits we receive from them, and simultaneously helps to anchor the teachings and integrate them into an embodied experience.
In addition to tobacco, an additional master plant will be added, which may vary for each person, as determined in the previous consultation, to provide each participant with the plant that will be most beneficial to them.
The plants will be served ceremonially and individually, once a day (from 10:00 am to 12:00 noon).
The dietary food will consist of fruits and vegetables with no added salts, sugars or oils, so a large juice or fruit salad will be served in the morning, at 7:30 am, and a vegetable juice in the afternoon, at 3:30 pm. In addition, 5 liters of water per day will be provided to each participant.
On the eighth day you will close your diet and a juice (water with papaya, banana or mango) will be served in the morning. Javier will declare the diet officially complete with a prayer and you will be served a hot pepper or garlic clove and a glass of water to help close the diet. After the diet has been closed you will be served a delicious meal which will include proteins, such as lentils, beans, eggs and tortilla. It is important to clarify that spicy food will not be included.
We kindly ask you to let us know in advance of any special food requirements or restrictions you may have, including food allergies.
Preparation before arriving at the retreat
For the program to be really effective, each participant will ideally follow these recommendations one week prior to the start of the retreat or at least 3 days before.
Abstaining from alcohol, meat and processed foods.
Refraining from sexual activity, including self-stimulation.
Refraining from consuming recreational drugs, marijuana and medications (it is important to consult your doctor about this point, if you take prescripted medication).
Refraining from smoking any type of chemical cigarettes, except for natural tobacco.
Following a vegetarian diet.
Recommendations for after the retreat
Once you complete your diet, you will enter the post-diet phase and there are some restrictions to follow: you must have 10 days without sexual activity, alcohol, spicy foods, recreational drugs, pharmaceutical medications, frozen foods, pork, and Ayahuasca, plus additional recommendations and restrictions that will be indicated to each participant, according to their particular case.
To keep your diet clean, watch your energy; be conscious of who you talk to and the content of your conversations. We urge you not to talk to other people about it, nor about the plants provided to you. Think of your diet as a temple within your body which is solely yours, so keep it pristine.
What to bring to the retreat
Book
Materials for painting or drawing

Journal and pen for writing 
Precios:
Estándar Individual – MXN $42,300.00
Premium Individual – MXN $53,300.00
Reserva ahora y recibe 5% de descuento. Oferta valida hasta Mar 27, 2023.