Acerca de:
Valentina Cannavo
Valentina is is yoga/meditation and Tantra teacher with over 10 years of teaching and intensive practice experience.
In her early 20's she was diagnosed with multiple sclerosis, a disease which is deemed incurable by western medicine standards.  Through the deep fire of her heart, her unwavering dedication to the spiritual path and an aspiration to heal herself she spent months in deep practice, including long periods of fasting, extensive dark retreats, and other intensive yogic disciplines.  Through her persistence and dedication, her symptoms of the disease began to lessen until they completely disappeared, a miracle by western medical thinking.
She now shares her experience and journey with other women who suffer from MS and teaches yoga, meditation, feminine embodiment work, and Tantra from that place of profound depth and dedication to the teachings. Valentina is currently one of the senior pre-board members and teachers at the world renowned Hridaya Yoga centers in Lyon France and Mazunte Mexico. She coordinates and teaches many of their top programs and retreats and is one the most highly respected and senior teacher of Tantric Ritual in the community.
Más retiros y cursos:
Valentina Cannavo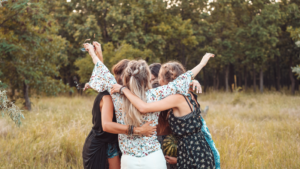 The Awakened Feminine Intensive
A 4-day initiatory retreat for women on Divine Feminine embodiment, deep inner work, and the healing power of sacred sisterhood. The Awakened Feminine Intensive is a 4-day initiatory workshop for women on Divine Feminine practices & embodiment, deep inner work, and the healing power of sacred sisterhood in order to awaken the sacred creative power & embrace all areas of yourself. This is a retreat for the women who are longing to step into their full potential, in the world, in relationships, and in true sisterhood with other women. Embrace every part of yourself, learn how to dance with life,…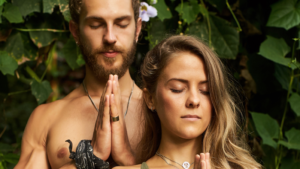 Learn how to support your partner in healing childhood wounding and trauma through the relationship. True Intimacy is a 4-day initiatory experience and workshop for couples and singles on how to both heal and awaken through the art and beauty of relationships. This workshop was born out of a deeply felt need to bring the worlds of shadow work, inner child work, embodied polarity practice, trauma release, relationship therapy, spiritual practice, and Tantra together into one coherent and clear path to experience true harmony, true healing, and authentic awakening in relationship. We will share with you proven methods and practices…