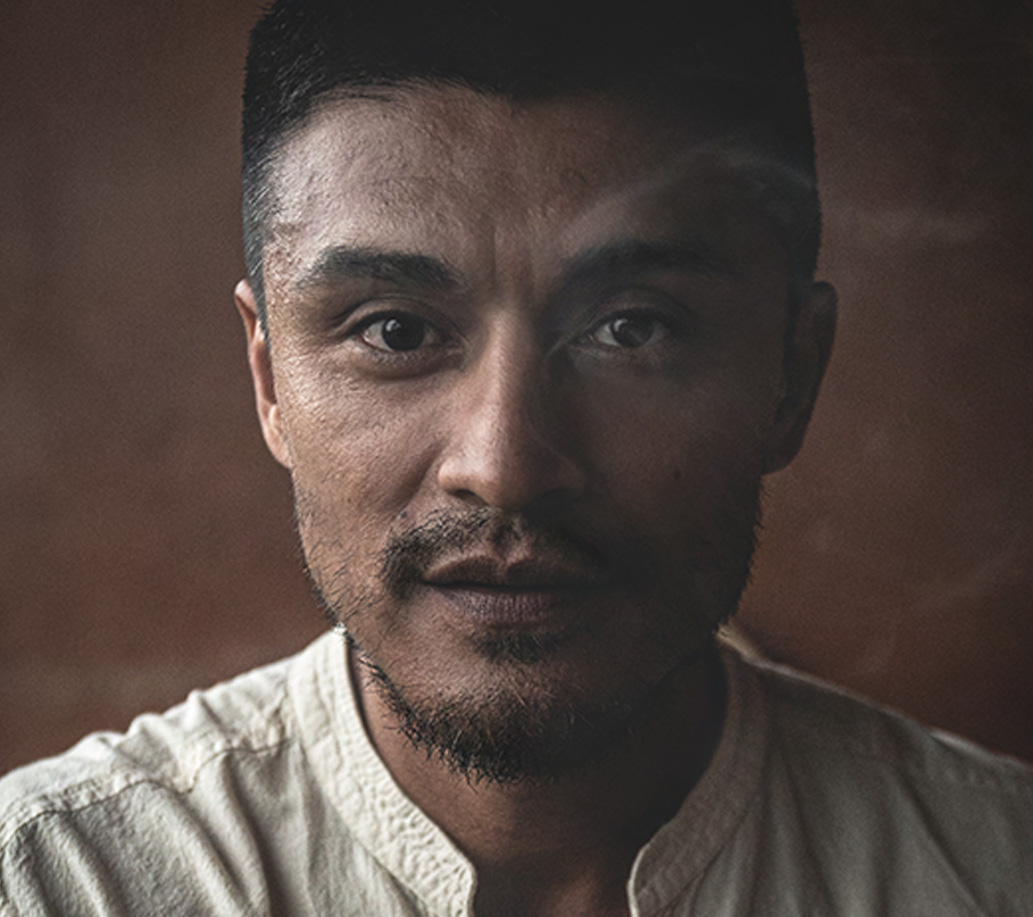 Acerca de:
Javier Sanhueza
Javier has spent the last few years traveling throughout the Americas and Asia, in a quest to learn and heal through ancestral healing techniques. 
His journey began in 2015, when he had a first encounter with Ayahuasca medicine, which laid the foundation for his healing process and began to reveal the true nature of his being.
In 2016, Javier immersed himself in the study of yoga, learning meditation techniques, pranayama (Kriya Yoga) and esoteric asana, before embarking on a journey to the Amazon.  Javier spent much of his time as an apprentice to a Shipibo healer, with whom he learned how to perform ceremonies, diet and prepare ayahuasca. Shortly after, he arrived in Iquitos (Peru), where he became a Tabaquero-Curandero, under the guidance of Ernesto García Torres, who initiated him in the art of healing with Tobacco.
Javier combines his experiences in the jungle with a deep knowledge of the body to facilitate healing. In addition, he has years of experience practicing mixed martial arts and, during the last three years, he immersed himself fully in the study of Yoga, a discipline in which he became certified as a teacher through Pyramid Yoga Center in Koh Phangan, Thailand.
 Currently, Javier integrates movement with breath work and natural medicines to facilitate embodiment and transformation.
Más retiros y cursos:
Javier Sanhueza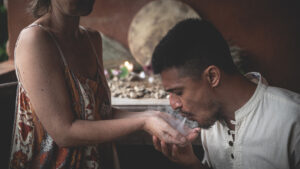 Retiro de Plantas Maestras (Dieta Peruano-Amazónica)/Master Plants Retreat (Peruvian-Amazonian Diet)
[es:] Un retiro de 7días y 7noches explorando la Dieta Peruano-Amazónica con Tabaco y Plantas Maestras, en la tradición del linaje Tabaquero Mamancunawa. Plantas maestras para la sanación y el aprendizaje Una dieta de plantas maestras, también llamada dieta chamánica, es un sistema de curación tradicional, que consiste en la ingestión de remedios vegetales, preparados específicamente para transmitir curación, guía y conocimiento sagrado. De este modo, las plantas maestras nos ayudan a descubrir la verdadera esencia de nuestro ser y a comprender mejor la realidad del mundo en que vivimos. Los curanderos de la medicina vegetal amazónica ingerían plantas maestras…