Shambalanté Retreats and Courses
Learn about our exclusive flagship programs
Experience deep transformation processes in our retreats and courses of meditation, yoga, detox, etc. among others, where you will receive authentic teachings that will help you heal and reconnect with your essence.
Give yourself the chance to experience the gift of silence, to perceive the deepest force within yourself, the source of love, compassion, and beauty: the Spiritual Heart. This way, you'll feel a greater sense of open-heartedness, wholeness, and love.
A diet of master plants is a traditional healing system, which involves the ingestion of plants to transmit healing, guidance and sacred knowledge; this also help us to discover the true essence of our being, to clear negative energy, ancestral karma and induce altered states of consciousness.
This is a workshop for couples and singles on how both can heal and awaken through the art and beauty of relationships, through shadow work, inner child work, embodied polarity practice, trauma release, relationship therapy, spiritual and Tantra practices.
Events calendar
Learn about and book any of our upcoming retreats and courses.
Find all the details of the yoga, meditation and detox events currently available, including Shambalanté's exclusive flagship and partner programs hosted at our center.
Retreats and Partner Courses
Learn about the programs hosted at our Retreat Center
Partake in any of retreats and courses of yoga, meditation, detox, etc. among others, guided by renowned teachers, whose teachings and processes will be enhanced by the healing resonance of this sacred space.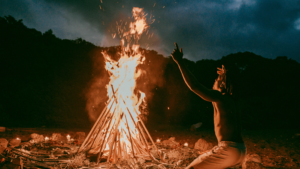 Into Mayan consciousness and Sacred Medicines con Mariana Luque (Yoga and Mayan Calendar Classes) Incorporate the Mayan calendar into your life to flow in harmony with the universe, and let these powerful Mayan practices take you on a journey inward, in recognition of your essence. Immerse yourself in the ancient wisdom and traditions of the Mayan culture while rejuvenating your mind, body, and spirit through daily yoga and meditation practices. A profound experience for those seeking to reconnect with their inner selves and this mystical world. Held in a magical former Yucatecan hacienda in the exuberant jungle, Shambalanté will be…
Siembra una semilla llena de amor en tu corazón con Nayeli Miranda Durante el retiro se llevarán a cabo varias actividades recreativas para regresar a la tierra y re-conectar con nuestras raíces, sembrando una nueva semilla en el corazón. Con la práctica de meditación y yoga, se profundizará en las técnicas para tomarlas como herramientas y así regresar al presente, con una mente en calma y un cuerpo relajado. ¿Qué vas a aprender? Conocerás la práctica de yoga y profundizarás en la técnica de meditación en medio de la naturaleza, alejado de la zona urbana. Las clases son multinivel, ideales…
Join the Shambalanté Team
Volunteer Program
Apply to join our Karma Yoga Program and live the enriching experience of being part of a team dedicated to Being for others.
Shambalanté is located in the magical town of Izamal, in Yucatán, México (at Km. 2.7 of the Sudzal Chumbec Highway, CP. 97676). 
We are located 95.5 km (1.2 h) from Merida International Airport, 11 km (15 min) from Izamal and 255 km (3.5 h) from Cancun International Airport.